What's The Definition Of Alcoholism?
What's The Definition Of Alcoholism?
by Terry Heick
While articles about alcoholism aren't exactly on-brand for TeachThought, our mission is social improvement through innovation in education (through the growth of innovative teachers). In pursuit, over the years we have explored sociocultural issues from gender, race, and poverty to sexuality, child abuse, and disaster preparation among others.
What is the definition of alcoholism? Simply put, alcoholism is having a problem with your drinking.
Of course, there are many caveats. Who gets to decide what a 'problem' is? What are the different kinds of 'problems'? What about being a 'functional alcoholic'? It all has to do with the effect the drinking has on you.
If the general effect on you–physically, psychologically, medically, socially, professionally, and otherwise–is negative and you either don't stop or try to stop and can't, you may have a problem with alcoholism.
But do even a little reading on this and you'll see the limits of that as any kind of statement of the definition for alcoholism. It misses so much and sometimes the best way to understand what it means to be an alcoholic is to listen to an alcoholic discuss it (even saying 'former alcoholic,' as you'll discover, is inaccurate). Recently I was doing research for another article about race in the United States and saw this in the recommended videos.
What I found was Dick Van Dyke explaining alcoholism better–and more authentically–than I've heard it explained before.
See below.
Why Do People Drink Alcohol?
Why do people drink alcohol? Well, it depends. This is a hopelessly complex topic. Why do people create art? Why do people love? Why do they hope? Why do people suffer? Why do they avoid suffering? Why do they sometimes avoid suffering in healthy ways and sometimes avoid suffering in unhealthy ways? And once the suffering is unavoidable, why are there differences in how they process that suffering?
Generally speaking, however, it might be simple: alcohol provides people a means to change how they feel–either to avoid feeling something or to feel something they otherwise perceive themselves to be lacking.
While Van Dyke never offers up a clear definition for alcoholism, he does etch out a very lucid shape for what and how and why people use alcohol: feelings. In 'The Art of the Commonplace,' Wendell Berry cited the loss of human community and the need to feel 'whole.'
"People use drugs, legal and illegal, because their lives are intolerably painful or dull. They hate their work and find no rest in their leisure. They are estranged from their families and their neighbors. It should tell us something that in healthy societies drug use is celebrative, convivial, and occasional, whereas among us it is lonely, shameful, and addictive. We need drugs, apparently, because we have lost each other."

Wendell Berry In 'The Art Of The Commonplace'
People drink because life is difficult and cognitive behavior can cause tremendous suffering that only deepens the challenge. Alcohol is a legal way to, at least for a short period of time, avoid confronting some of those challenges. Obviously there are drawbacks and for many, no real benefits at all. Becoming an alcoholic can be such an invisible process with such an urgent and intense gravity that it feels unavoidable–and worse, yields a potentially lifelong struggle.
What Is Alcohol Use Disorder?
According to the Mayo Clinic, it's not just about amount of alcohol but rather how that alcohol functions in your life.
"Alcohol use disorder (which includes a level that's sometimes called alcoholism) is a pattern of alcohol use that involves problems controlling your drinking, being preoccupied with alcohol, continuing to use alcohol even when it causes problems, having to drink more to get the same effect, or having withdrawal symptoms when you rapidly decrease or stop drinking…If your pattern of drinking results in repeated significant distress and problems functioning in your daily life, you likely have alcohol use disorder. It can range from mild to severe. However, even a mild disorder can escalate and lead to serious problems, so early treatment is important."
Alcoholism is a chronic disease in part characterized by a preoccupation with alcohol. It is, on a functional level, the inability to control your drinking due to a dependence on alcohol (physically and psychologically).
What Are The Warning Signs Of Alcoholism?
Some of the common warning signings for alcoholism include:
Reduced appetite
Drinking consistently over a long-period of time
Gradual increase in quantity of alcohol consumed (or 'harder' drinks with higher alcohol content levels)
Advertisement
Feelings of isolation (and often behavioral changes that deepen those feelings)
Change in social habits (friendships, relationships, recreation, etc.)
What Are The Symptoms Of Alcoholism?
Symptoms of alcoholism include:
Continued loss of appetite and other healthy habits
Deepened feelings of isolation and depression
Reduced ability to prioritize the most important things in your life (i.e., executive brain function)
Drinking instead of pursuing activities that used to bring you happiness
Dependence on alcohol to 'do' certain things
Gradual increase in quantities of alcohol (or drinks with higher alcohol content levels)
Habitual thinking about drinking or planning the next time you'll drink
The continued use of alcohol even in the face of detrimental effects
Mental health changes when drinking or when abstaining from drinking
Physical withdrawal symptoms when drinking is quickly reduced or discontinued
Reduced internal organ function (liver and pancreas function, for example)
The Difference Between Alcohol Abuse And Alcohol Dependence
How we view alcoholism–in terms of medical treatment and as a culture, changes over time. Terms like, 'boozer,' 'wino' and 'drunk,' 'lush,' and others are not only hurtful but also misleading. A verywellmind.com explains, "Until recently with the publication of the 5th edition of the Diagnostic and Statistical Manual of Mental Disorders (DSM), substance issues were generally divided into abuse and dependence. The DSM-5 combines these categories into a single substance use disorder, measured on a continuum from mild to severe. This change was made to update the idea that abuse was a mild and early phase of the illness and dependence was a more severe manifestation. In reality, abuse can often be quite severe."
In fact, the World Health Organization doesn't even like the term 'alcoholic' or 'alcoholism,' preferring 'alcohol dependence syndrome, instead. Wikipedia continues by clarifying some of the difference between alcohol abuse and alcohol dependence:
"Alcoholism, also known as alcohol use disorder (AUD), is, broadly, any drinking of alcohol that results in mental or physical health problems. The disorder was previously divided into two types: alcohol abuse and alcohol dependence. In a medical context, alcoholism is said to exist when two or more of the following conditions are present: a person drinks large amounts of alcohol over a long time period, has difficulty cutting down, acquiring and drinking alcohol takes up a great deal of time, alcohol is strongly desired, usage results in not fulfilling responsibilities, usage results in social problems, usage results in health problems, usage results in risky situations, withdrawal occurs when stopping, and alcohol tolerance has occurred with use."
In summary, alcohol dependence is what it sounds like it would be: an unhealthy dependence on alcohol–usually to cope with emotional problems or situational circumstances. And because of the long-term physiological effects of alcohol, alcohol dependence is for many just a predecessor to alcohol abuse.
A Framework To Support Schools In Preparing For Coronavirus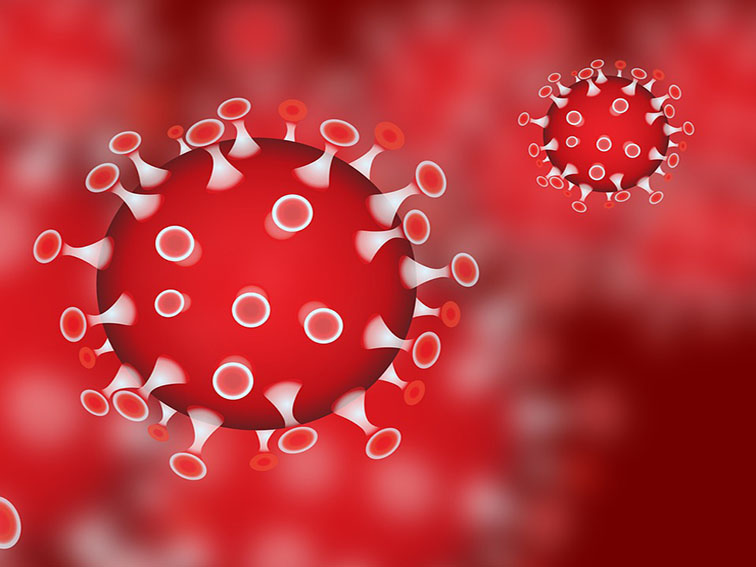 A Basic Framework To Support Schools In Preparing For Coronavirus
by TeachThought Staff
TeachThought is going to gather the latest news, data, resources, and recommendations for Coronavirus/COVID-19 and share that information here. We will continue to update the information as often as is relevant to support teachers, schools, and districts in responding to the virus.
What is the Coronavirus/COVID-19?
According to the CDC, "Coronavirus disease 2019 (COVID-19) is a respiratory illness that can spread from person to person. The virus that causes COVID-19 is a novel coronavirus that was first identified during an investigation into an outbreak in Wuhan, China."
The Role of Schools In Preparing For Coronavirus
As a global entity, the concept and practice of public education gathers hundreds of millions of students together in small spaces every day. This makes it an easy way for viruses to spread, which is why on March 4th, 2020, Italy announced that all public schools would be closing until at least March 15th, 2020.
While schools face challenges every year in keeping students, teachers, and staff healthy due to viruses like the flu, the common cold, and other diseases, viruses, and infection, the Coronavirus represents a unique challenge due in part to misunderstanding of the virus (including misinformation, propaganda, fear, etc.) but also the fact that while not a 'global super bug,' it is indeed nearly three and a half times more deadly than the already deadly common flu strains schools experience every year.
"Schools, working together with local health departments, have an important role in slowing the spread of diseases to help ensure students have safe and healthy learning environments. Schools serve students, staff, and visitors from throughout the community. All of these people may have close contact in the school setting, often sharing spaces, equipment, and supplies. To prepare for possible community transmission of COVID-19, the most important thing for schools to do now is plan and prepare. As the global outbreak evolves, schools should prepare for the possibility of community-level outbreaks. Schools want to be ready if COVID-19 does appear in their communities."
The role of schools, then, might include four main parts: Prepare, Communicate, Educate, Support
General Overview Of Recommendations For Schools To Prepare For Coronavirus/COVID-19
The following info is sourced in part from research overviews and summaries of data and information provided by the Center for Disease Control in the United States, the World Health Organization, and the US Department of Education.
Prepare
Have a clear and science-based plan for your school that responds to the most recent scientific data about the most urgent needs (i.e., public health and safety). This obviously includes everything from communicating with families and transporting students to curriculum and instruction delivery, online learning, and more.
Communicate
Communicate with families now to begin preparations for an outbreak in your school and community, then and update that message continuously with new information as it emerges. School and district websites and social media platforms like twitter and facebook are obviously effective methods of doing this but you will likely need a multi-facted approach as not every family is likely to be on a single platform where they can all access critical data.
Educate
Clearly communicate the evidence-based facts and data about the Coronavirus–the mortality rate and how that compares to the common flu, how the COVID-19 virus is spread, what they should do if they feel sick, etc. In other words, stick to science and medicine rather than worry, social media, news, and policies.
For example, the most evidence (as of March 14th, 2020) shows that COVID-19 is more dangerous the more common seasonal flu (with a mortality rate 3.4% compared to the seasonal flu which is around 1%) and so far seems to spread more easily spread as easily. This helps contextualize what's happening biologically. Then, help the students (who are children and lack life experience) to frame that data as well–not over-reacting to it but also seeing it as a very real threat to the health and well-being of anyone in contact with the virus.
Support
Reduce potential transmission of virus and support teachers and students throughout the process with resources and information about how to stay healthy and what to do if they become ill.
Do whatever possible to limit the spread of the virus (from educating communities to closing schools when appropriate).
Encourage staff and students to stay home if they're sick. Obviously this is complicated for teachers who may lack paid leave days at this point in the school year, and even more complicated for many families who don't have access to childcare.
Everyone in the school should turn away from anyone around them and cover their mouth and nose with the crook of their arm when they cough or sneeze.
Teach students how to properly wash their hands and make sure they have the resources (e.g., soap, paper towels, etc.) and access to bathrooms to do so especially before eating.
Encourage students to keep their hands out of their 'T-Zone'–their eyes, nose, and mouth. This is how the COVID-19 makes its way into the body. Make sure they understand that.
In the next post, we will provide more specific CDC recommendations for preparing for COVID-19 in your school and district.
50+ Specific Recommendations On How Schools Can Prepare For Coronavirus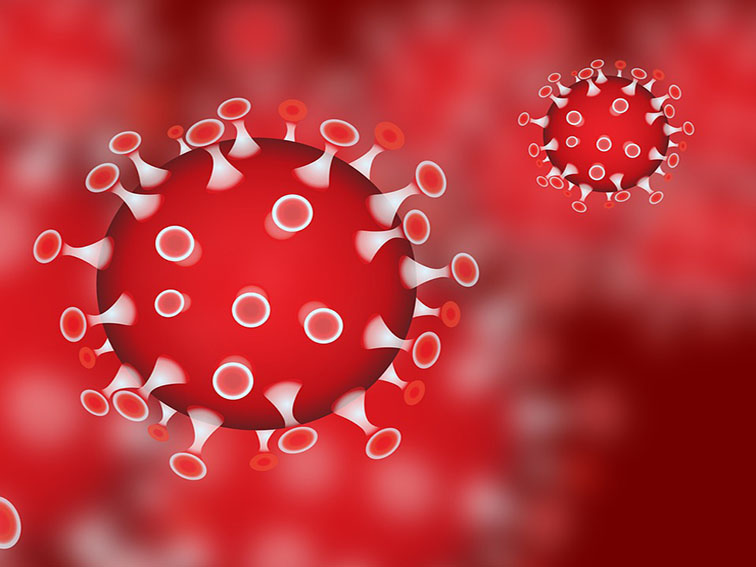 Specific Recommendations On How Schools Can Prepare For Coronavirus
by TeachThought Staff
TeachThought is going to gather the latest news, data, resources, and recommendations for Coronavirus/COVID-19 and share that information here. We will continue to update the information as often as is relevant to support teachers, schools, and districts in responding to the virus.
What is the Coronavirus/COVID-19?
According to the CDC, "Coronavirus disease 2019 (COVID-19) is a respiratory illness that can spread from person to person. The virus that causes COVID-19 is a novel coronavirus that was first identified during an investigation into an outbreak in Wuhan, China."
The following info is sourced in part from research overviews and summaries of data and information provided by the Center for Disease Control in the United States.
Advertisement
For Schools Who Do Not Confirmed Cases Of COVID-19
"Childcare and K-12 school administrators nationwide can take steps to help stop or slow the spread of respiratory infectious diseases, including COVID-19:
Review, update, and implement emergency operations plans (EOPs). This should be done in collaboration with local health departments and other relevant partners. Focus on the components, or annexes, of the plans that address infectious disease outbreaks.

Ensure the plan includes strategies to reduce the spread of a wide variety of infectious diseases (e.g., seasonal influenza). Effective strategies build on everyday school policies and practices.
Ensure the plan emphasizes common-sense preventive actions for students and staff. For example, emphasize actions such as staying home when sick; appropriately covering coughs and sneezes; cleaning frequently touched surfaces; and washing hands often.
Ensure handwashing strategies include washing with soap and water for at least 20 seconds or using a hand sanitizer that contains at least 60% alcohol if soap and water are not available.
Reference key resources while reviewing, updating, and implementing the EOP:
Develop information-sharing systems with partners.

Information-sharing systems can be used for day-to-day reporting (on information such as changes in absenteeism) and disease surveillance efforts to detect and respond to an outbreak.
Local health officials should be a key partner in information sharing.

Monitor and plan for absenteeism.

Review the usual absenteeism patterns at your school among both students and staff.
Alert local health officials about large increases in student and staff absenteeism, particularly if absences appear due to respiratory illnesses (like the common cold or the "flu," which have symptoms similar to symptoms of COVID-19).
Review attendance and sick leave policies. Encourage students and staff to stay home when sick. Use flexibility, when possible, to allow staff to stay home to care for sick family members.
Discourage the use of perfect attendance awards and incentives.
Identify critical job functions and positions, and plan for alternative coverage by cross-training staff.
Determine what level of absenteeism will disrupt continuity of teaching and learning.

Establish procedures for students and staff who are sick at school.

Establish procedures to ensure students and staff who become sick at school or arrive at school sick are sent home as soon as possible.
Keep sick students and staff separate from well students and staff until they can leave.
Remember that schools are not expected to screen students or staff to identify cases of COVID-19. The majority of respiratory illnesses are not COVID-19. If a community (or more specifically, a school) has cases of COVID-19, local health officials will help identify those individuals and will follow up on next steps.
Share resources with the school community to help families understand when to keep children home. This guidance, not specific to COVID-19, from the American Academy of Pediatrics can be helpful for familiesexternal icon.

Perform routine environmental cleaning.

Routinely clean frequently touched surfaces (e.g., doorknobs, light switches, countertops) with the cleaners typically used. Use all cleaning products according to the directions on the label.
Provide disposable wipes so that commonly used surfaces (e.g., keyboards, desks, remote controls) can be wiped down by students and staff before each use.

Create communications plans for use with the school community.

Include strategies for sharing information with staff, students, and their families.
Include information about steps being taken by the school or childcare facility to prepare, and how additional information will be shared.

Review CDC's guidance for businesses and employers.

Review this CDC guidance to identify any additional strategies the school can use, given its role as an employer.
Childcare and K-12 administrators can also support their school community by sharing resources with students (if resources are age-appropriate), their families, and staff. Coordinate with local health officials to determine what type of information might be best to share with the school community. Consider sharing the following fact sheets and information sources:
Information about COVID-19 available through state and localexternal icon health departments
General CDC fact sheets to help staff and students' families understand COVID-19 and the steps they can take to protect themselves:
CDC Information on COVID-19 and children
CDC information for staff, students, and their families who have recently traveled back to the United States from areas where CDC has identified community spread of coronavirus:
For questions about students who plan to travel, or have recently traveled, to areas with community spread of COVID-19, refer to CDC's FAQ for travelers. Schools can also consult with state and local health officials. Schools may need to postpone or cancel trips that could expose students and staff to potential community spread of COVID-19. Students returning from travel to areas with community spread of COVID-19 must follow guidance they have received from health officials. COVID-19 information for travel is updated regularly on the CDC website."
How To Wash Your Hands Properly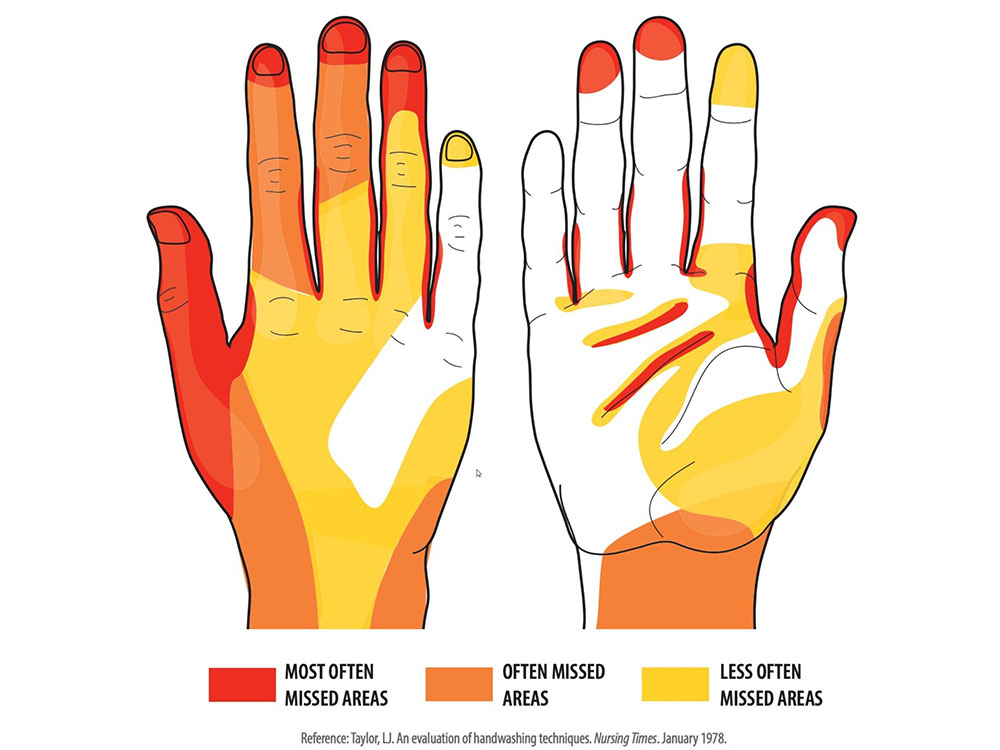 How To Wash Your Hands Properly
by TeachThought Staff
Washing your hands is something we've all done since we were children.
As a result, it's a mostly thoughtless reflex and process that hopefully works but—well, it's hard to know for sure. Aside from visible 'dirt,' it's nearly impossible to know exactly how clean your hands actually are.
According to the CDC, it's not terribly complicated; it's about washing your hands properly—every millimeter—thoroughly, then drying with a clean towel. (Then, further, not touching any contaminated surfaces like faucet handles or door knobs, afterward.)
The CDC explains, "Washing your hands is easy, and it's one of the most effective ways to prevent the spread of germs. Clean hands can stop germs from spreading from one person to another and throughout an entire community—from your home and workplace to childcare facilities and hospitals.
5 Steps For Washing Your Hands Properly
1. "Wet your hands with clean, running water (warm or cold), turn off the tap, and apply soap.
2. Lather your hands by rubbing them together with the soap. Lather the backs of your hands, between your fingers, and under your nails. (See image above.)
"To date, studies have shown that there is no added health benefit for consumers (this does not include professionals in the healthcare setting) using soaps containing antibacterial ingredients compared with using plain soap 9, 10. As a result, FDA issued a final rule in September 2016 that 19 ingredients in common "antibacterial" soaps, including triclosan, were no more effective than non-antibacterial soap and water and thus these products are no longer able to be marketed to the general public. This rule does not affect hand sanitizers, wipes, or antibacterial products used in healthcare settings."
3. Scrub your hands for at least 20 seconds.
Need a timer? Hum the "Happy Birthday" song from beginning to end twice. (TeachThought Ed note: Be thorough and 'big picture' oriented when teaching this trick to children because, while useful, in our experience with younger students it can encourage them to focus on the song and 'having sung the song twice' rather than the actual cleaning process itself.)
4. Rinse your hands well under clean, running water.
5. Dry your hands using a clean towel or air dry them."
You can also see the video below for more information.